One-stop Coupon Campaign Management Solution
Discount coupon is one of the most common marketing tools. With PayDollar eVoucher Solution, merchants can now conveniently set-up coupon campaign by a few steps.

The system supports both electronic and print coupons for customers to redeem online and offline. Its advanced reporting function provides detailed coupon usage and transaction tracking reports that makes post campaign review feasible and easy to manage.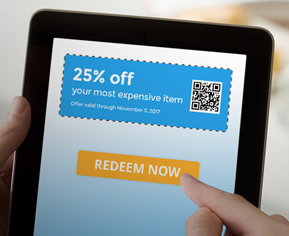 Service Overview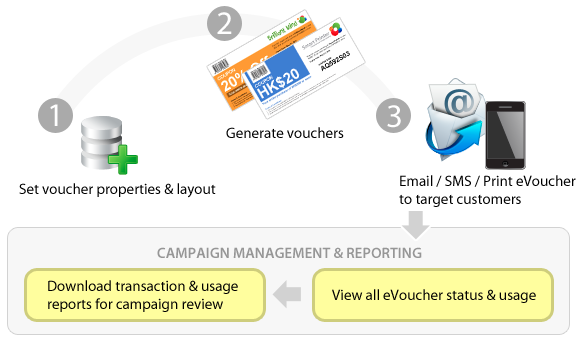 Service Features
Hands-on admin platform for coupon design, allows the insertion of merchant logo, background images and terms
One coupon supports both electronic / print version for online / offline redemption
Self-defined voucher properties such as redemption rules and discount type
Choice of Barcode / QR code
Comprehensive coupon transaction and usage tracking reports for financial and sales review
Compatible with any loyalty program for coupon broadcasting through email / SMS
Business Benefits
Quick to create, generate and send out massive coupons with user-friendly admin tools
Low cost solution for coupon campaign set-up, operation and post-campaign review
Highly effective way to increase your company exposure and boost online / offline sales
Easy storage and redemption nature gives customer convenience and encourages coupon usage
Enhance promotion effects during festival periods such as Christmas, St. Valentine and Mother's Day
Ideal Applications
Retailers
Food & Beverage
Hospitality & Travel
Ticketing
Any business that wishes to attract new customers & sales