Provide Credit Card Discounts to Online Shopper
Enables merchant to apply various credit card promotion campaigns to online shop, allow their customers to shop with discounted rates by using specific credit cards. Easy admin tools available for close monitoring of various promotion campaigns.
Service Overview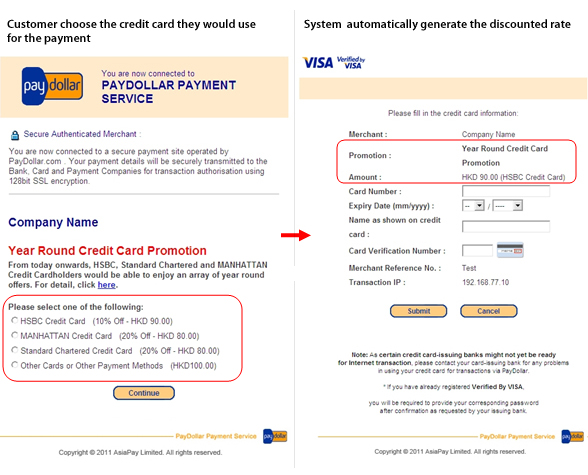 Business Benefits
Provide credit card discounts to attract sales.
Improve competitiveness and gain popularity for your online shop.
Easy admin tools monitoring various promotion campaigns.
Advanced online shop function improves merchants' corporate image.
Easy Integration.